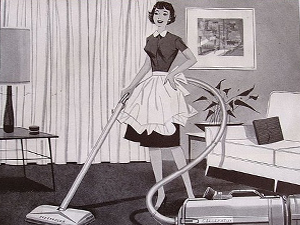 I know. I'm getting ready to write about cleaning. How desperate can I be? :) Let me tell you though. There's nothing like the diagnosis of major allergies to make you want to clean your house out, from top to bottom. Never mind the fact that we will be starting school and twice a week ballet soon and I am always convinced that if I can get the house REALLY clean before we start, it will stay that way. I know, I'm dreaming on that last statement, but I always try anyway.
So there is nothing like a few new "tools" to get us inspired. I've had the same broom for years and it is even broken, but I keep using it. No more! I got a new broom and a wonderful little thing made by OXO that will help us win the battle against the spider webs and dust. I even splurged and bought some Mrs. Meyer's cleaning solution. Whatever it takes!!
We're getting rid of more stuff and maybe even ripping out the carpet in the girls room. Although that probably won't happen until next year. It won't happen at all if Callie has anything to say about it. We are hoping to bribe her with a pretty rug.
I also made a new cleaning "schedule" of sorts. It seemed like I was constantly moving and doing things but then never really had much to show for it. I would work all day, it seemed like, with very little results. I needed a plan. So I made a list of everything that needed to be done in each room and divided that list up into 24 days. I took into account which days are ballet and which days I will be babysitting this fall (Yes, I'm crazy.) and made the lists shorter on those days and we don't do any chores on Sunday.
So far, with Callie and Kate's help, we have stuck to it! It has been very helpful. We know exactly what needs to be done, and when those things are done they know they can have play time or whatever. I know that even though the whole house isn't spotless all at the same time, that each room is going to get a good cleaning either every week or every other, depending on which room it is. The schedule does not include laundry or basic every day things like making beds or washing dishes, but what is interesting is those things are being done more efficiently too and with more willing helpers!
I'm praying we can keep it going once school starts!